By Yasmine Cardenas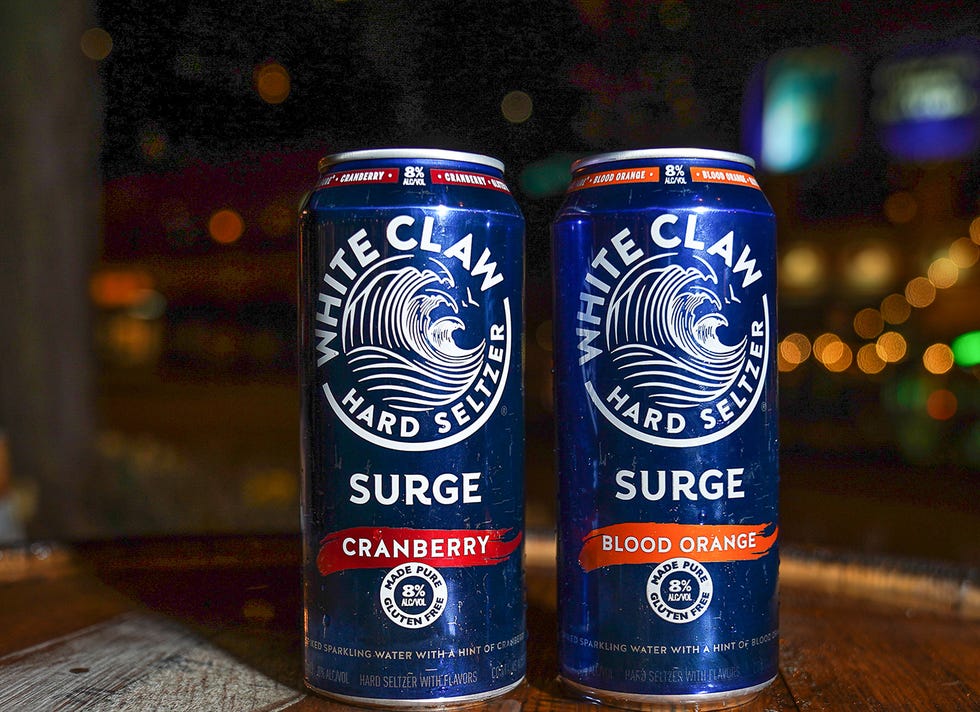 The days are getting warmer which is our cue to start stocking up our coolers with refreshing drinks to sip on throughout the warmer months. This season you can now sip a boozier version of White Claw's fan-favorite hard seltzers.
White Claw is launching a line of high-ABV hard seltzers named White Claw Hard Seltzer Surge! The new line includes two fruity flavors: Blood Orange and Cranberry.
If the flavor profiles weren't enough to get you excited, I know the new ABV will. The Surge line will be available in 16-ounce cans and each can will contain eight percent ABV, which is an excitingly three percent higher than the original versions!
White Claw has pressed full send by dropping a new variety pack called Flavor Collection No. 3, which will be making a splash this summer! The season-inspired flavors in this pack include: previously released Mango flavor, Strawberry, Blackberry, and Pineapple.
The cans in Flavor Collection No. 3 will be available in 12-ounces with five percent ABV. While these flavors are sold together, the Surge cans will be sold individually at about $2.99 per can.
As a hard seltzer fan, I can't tell if I am more excited about the flavors or the higher ABV. However, I am sure that anyone who tries these new White Claws will be
surging
with happiness.
Bottoms up!