Why, Yes, You Can Deliciously Mix Chocolate And Cheese (Recipes)
In July, a Twitter user grossed out the internet with her chocolate and cheese toast. To be fair, her combination of white bread, chocolate spread and shredded cheese looked neither appetizing nor aesthetically pleasing. It did, however, open up an excellent opportunity to explore the vast world of chocolate-and-cheese combinations. And, boy, is that world full of wonder.
From familiar recipes like chocolate cheesecakes to surprising ones like chocolate grilled cheeses, this list is sure to expand your mind in the realm of chocolate and cheese, though we still can't guarantee it will make you want to try chocolate and cheese toast.
Tart cream cheese, sweet toffee and chocolate chips, and buttery pecans have a blissful marriage in this texture-rich cheese ball, perfect when spread generously on graham crackers, shortbread or Ritz.
Fill ravioli with mascarpone cheese and raspberry-chocolate goat cheese, fry them, serve them with raspberry and chocolate sauces, and you won't be sorry. This recipe calls for homemade ravioli and store-bought raspberry-chocolate goat cheese, but you could buy premade ravioli and stir raspberries and chocolate into your goat cheese of choice.
I'd suggest wearing a bib before consuming this spectacularly messy sandwich, in which the flavors of tart strawberries, creamy brie and rich dark chocolate combine to a degree of deliciousness you'd never thought possible.
When your day involves a crumbly graham cracker crust, piled high with fluffy cream cheese and sugar, crowned with oozing hot fudge and gooey toasted marshmallows, it's a good day.
Bring skim milk, a bitter hot chocolate bar and aromatic cinnamon and cloves to a boil, divide the mixture into mugs and drop cubes of halloumi or mozzarella inside. Spend a couple of obligatory minutes playing with the melting cheese strings, then enjoy and fall in love with the traditional Colombian sweet.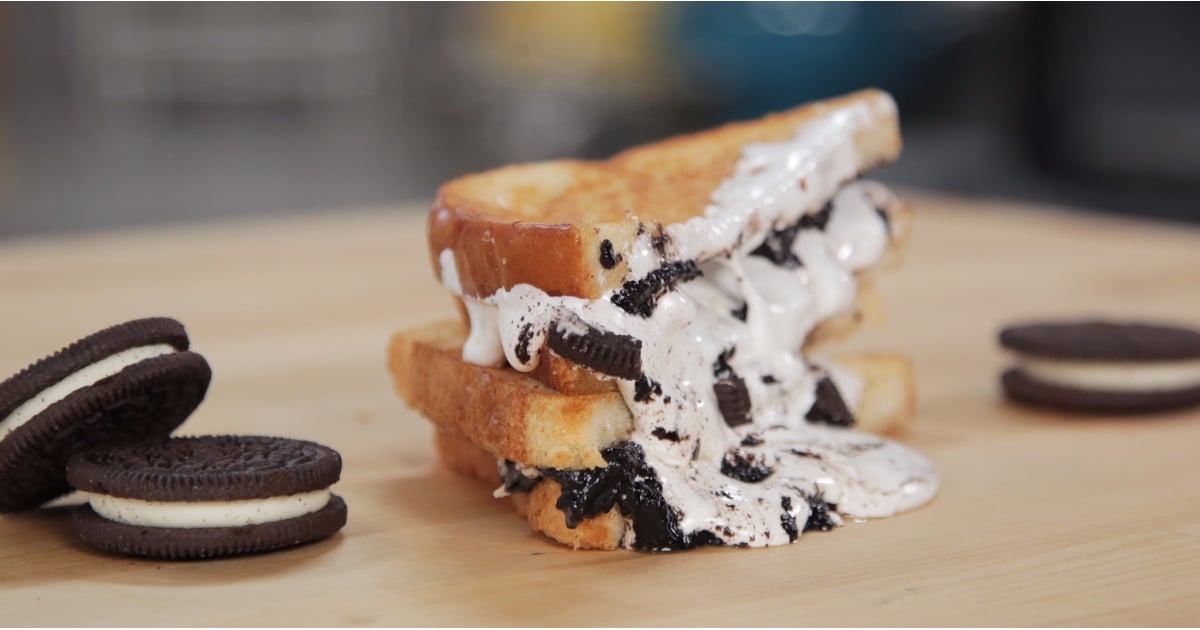 Slather two slices of buttered bread with homemade Oreo cookie butter, marshmallow fluff, mascarpone cheese and Oreo pieces (Double Stuf, because duh), and grill until oozing and golden brown. It's not clean eating, but it sure is fun.
Blue cheese and dark chocolate have equally bold flavors, so it's no wonder the smoothness of bitter dark chocolate pairs wonderfully with the creaminess of earthy blue cheese.
In these ultra-moist pudding cookies, cream cheese adds an element of thickness and richness that is simply unparalleled. If you like your cookies chewy on the outside and extraordinarily tender on the inside, cream cheese is the secret weapon for you.