By Yasmine Cardenas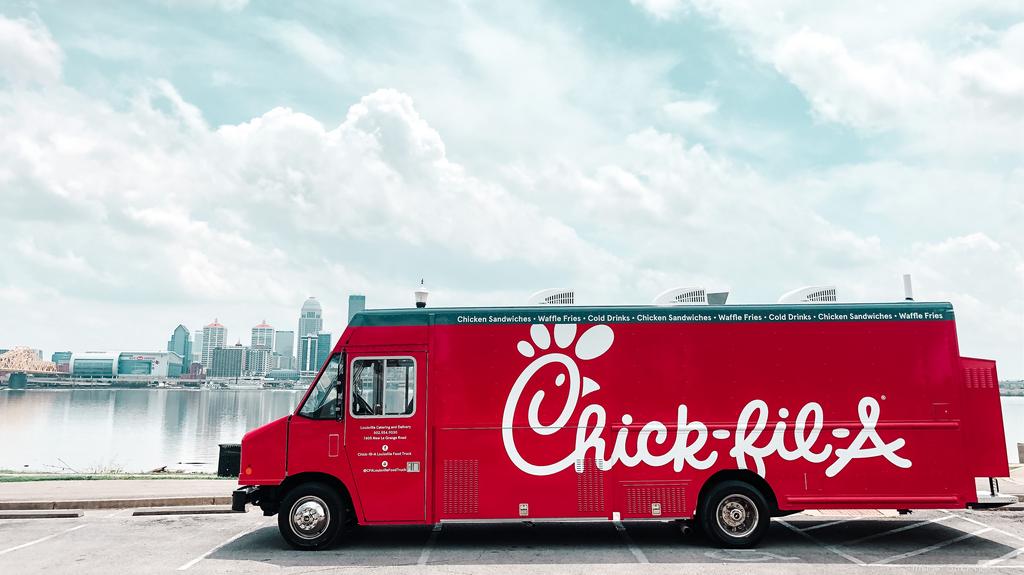 It looks like the chicken crossed the road because it's got its own set of wheels! Chick-fil-A is rolling out with a fleet of new food trucks to serve up favorite menu items to more communities, according to a l
ocal news station
in Wane, Indiana.
Like many other restaurants, Chick-fil-A has taken a hit during the pandemic, particularly its mall food court locations.
Chick-Fil-A franchise operators at these locations came up with a solution- go mobile.
Food trucks allow them to park a truck outside of the mall or just about anywhere. That way customers can avoid going inside and still enjoy their favorite chicken items.
A company spokesperson told Indiana's
Washington Times-Herald
that going mobile allows the company to test out new markets and get a general feel of prospective customers in areas where a Chick-fil-A location doesn't already exist.
Chick-fil-A food trucks have already been making their necessary rounds in over 30 cities in Kentucky and Indiana.
Earlier this week, customers in Washington, Indiana braced the cold weather and waited for over an hour in line, and said their Chick-fil-A meal was worth the wait, according to the
Times-Herald.
Now if you've ever waited in a Chick-fil-A drive-thru line you can definitely relate.
Don't go chasing your nearest food truck just yet, But these trucks are active in Indiana and Kentucky for now.
Its mobile service menu is limited as well. The trucks are serving up the items that are the highest in demand. Such as regular and spicy chicken sandwiches, nuggets, waffle fries, and signature sauces.
This is a great way for a chain to bring its food to customers. And with that, I'll be celebrating with a spicy chicken deluxe!