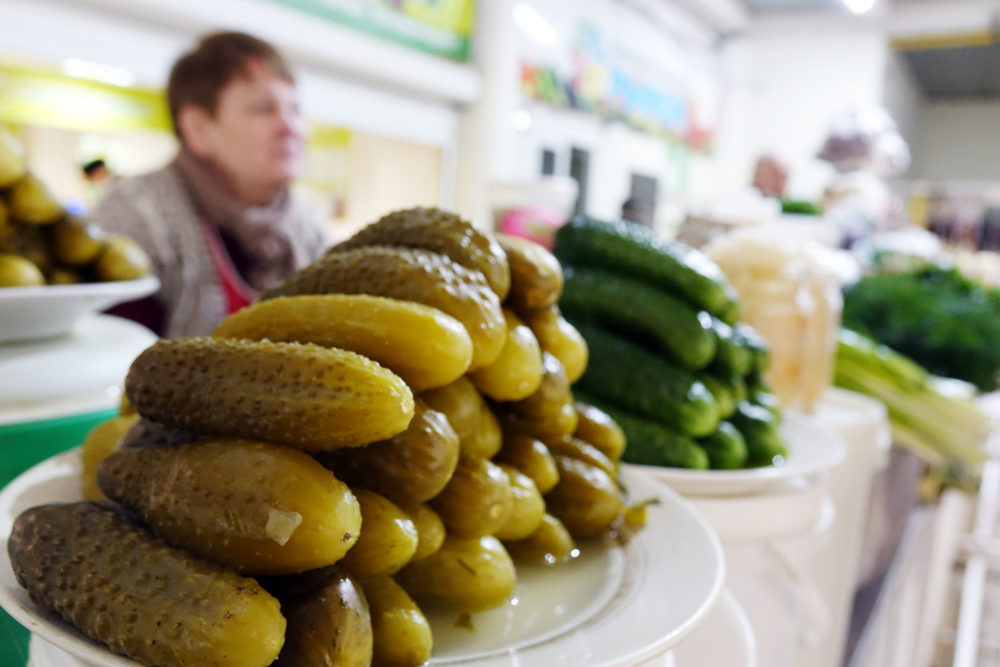 Don't get yourself into a pickle! This festival actually exists. As far back as I can remember I have loved pickles. I thought no one shared my pickle enthusiasm, because of a long line of school children badgering me about my love of pickles. I remember in first grade I was supposed to give a speech on my favorite things so that people in the class would get to know you better. It also was an intro to public speaking, but I digress.
One of the questions was what is your favorite food. I proudly stated pickles and got a class full of giggles. I never heard the end of it. Throughout my adult life though I have still loved pickles and even learned how to make them myself. So, when I finally realized I wasn't the only one who adored pickles and I heard about this fantastic pickle festival in Pittsburgh I had to learn more! Of course, I also had to share this fantastic news with other pickle lovers.
This pickle fest is amazing and this year in 2018 the dates are July 20, July 21 and July 22, 2018. http://www.picklesburgh.com/
This festival used to only be two days of glorious pickledom, but now they have to extend the festival for the first time ever to 3 days because it has been so popular. By popular demand, I'm asking if we could get a whole week or month of pickle festival? Does anyone think that perhaps we can bombard Pittsburgh with enough demand to get a whole week of this festival? Or perhaps we could start a pickle fest in a different state?
One of the big attractions of the pickle festival is the traditional 35-foot Heinz pickle balloon. This was actually built by the same team who builds the balloons for the Macy's Day Thanksgiving Parade every year. This balloon symbolizes the pickle fest is on! That means that there are plenty of dishes filled with pickles or pickle inspired dishes that will make your taste buds go absolutely crazy! Some of these dishes are even made by local famous chefs or famous T.V. personalities and foodies. They have canning demonstrations, author talks, kids activities, live music and a lot more that's perfect for the whole family!
Here is what's new coming to the Picklesburgh in 2018! There is a brand new marketplace heading your way! This marketplace will feature a whole bunch of new and exciting pickle items and itineraries. They are going to have a whole new onslaught of new children's activities including a petting zoo that is to die for. Then on July the 21st and July the 22nd there will be a brand new farmers market attraction. You can buy some fresh cucumbers to make those amazing pickles. Or even check on those other ingredients you need for your new found pickle recipes. I should have mentioned you can also get some great new pickle recipes and pickle cookbooks that will keep you pickled for hours.
Now as any part of the good of any festival there will be tons of food for you to get your hands and mouth on. There are new foods every year at this festival so it's hard to say what's coming back this year or what new items will be on the festival menu, but either way, it will be extremely pickled. The popular 2017 dishes are pickle eggrolls, pickled lemonade, dill pickle Italian ice, peanut butter pickle cookies, pickle chips and potato pickle pierogis. Those were just a few of the favorites. Once you tasted them you knew exactly why the pickle festival existed and why these creations were made. Some of them do seem a bit strange or odd, but they are fabulously delicious.
The official Pickleburgh festival hasn't always been around though. It seems that some pickle loving chefs and city idea makers got together four years ago to come up with this place of pickle paradise. It's brought a ton of tourism to the city and has also brought a lot of attention on social media. Instagram is already showing their 2017 Picklesburgh photos and retweeting them from last year. The excitement is brewing and the only real question left is when are you going to go to Picklesburgh? 75,000 people go almost every year to Picklesburgh! You should be one of them.