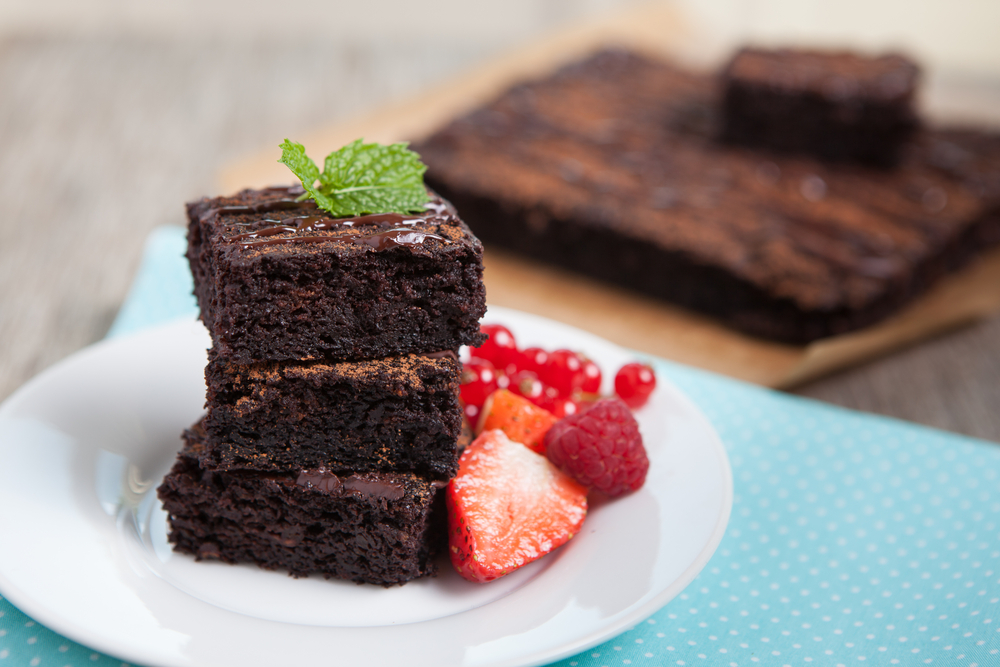 Let's talk about brownies — sweet potato brownies.
Sweet potato brownies? Ew.
I know I know. The idea of making brownies from sweet potatoes doesn't exactly sound good. When you're in the mood for brownies, the last thing you want is something semi-healthy sounding. You want chocolate, chocolate (and more chocolate)…not a potato.
I get it but keep in mind that even though this recipe calls for sweet potatoes, there's still plenty of other ingredients that'll make these brownies absolutely heavenly.
U.K. blogger, Ella Mills, is the genius behind the popular blog Deliciously Ella, where the original sweet potato brownie recipe was posted. Since its creation, Ella has revamped her well-known recipe and now, it's even better than it was before. No butter, no table sugar, and no flour — this sweet potato recipe is made with nothing but the best ingredients. Sweet potatoes (obviously), raw cacao powder, almonds, and a few other delicious ingredients make up these gooey, sweet, and just plain delicious brownies: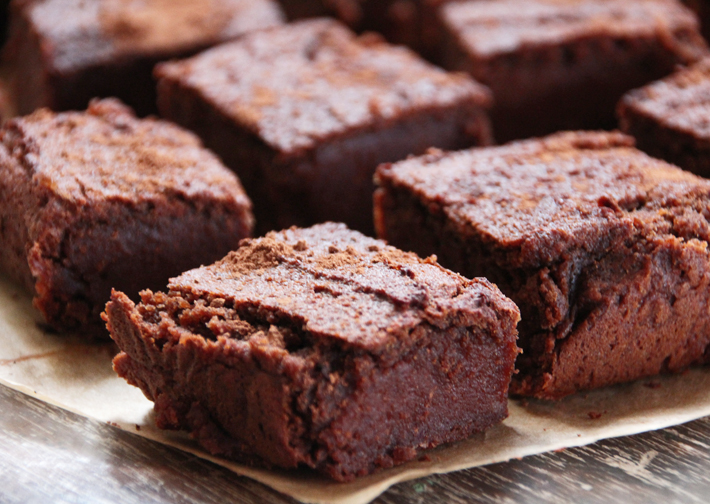 Ingredients: 
* Makes 10 brownies
– 2 medium to large sweet potatoes (600g)
– 2/3 of a cup of ground almonds (80g)
– 1/2 a cup of buckwheat or brown rice flour (100g)
– 14 medjool dates
– 4 tablespoons of raw cacao
– 3 tablespoons of pure maple syrup
– a pinch of salt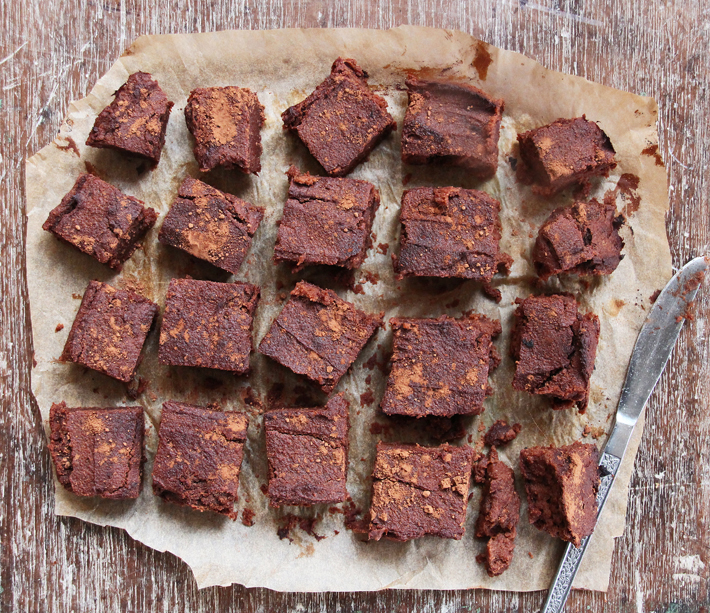 Directions" 
Start by preheating the oven to 180C, then peel the sweet potatoes. Cut them into chunks and place into a steamer for about twenty minutes, until they become really soft.

Once they are perfectly soft and beginning to fall apart remove them and add them to a food processor with the pitted dates – this will form one of the sweetest, creamiest, most delicious mixes ever!

Put the remaining ingredients into a bowl, before mixing in the sweet potato date combination. Stir well.

Place into a lined baking dish and cook for about twenty minutes, until you can pierce the brownie cake with a fork bringing it out dry. Remove the tray and allow it to cool for about ten minutes – this is really important as it needs this time to stick together! Remove the brownies from the tray, leaving it another few minutes before cutting them into squares – then dig in and enjoy!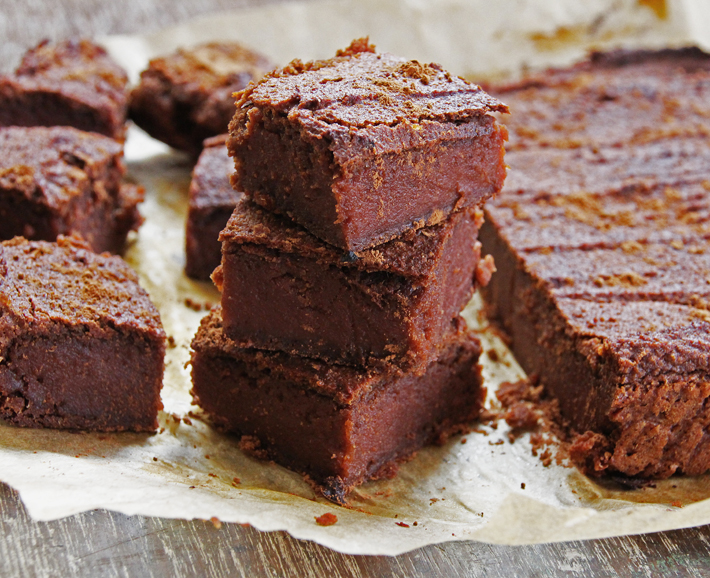 You might be skeptical about this recipe, and the whole "sweet potato brownie" concept. Don't let your skepticism keep you from giving these brownies a try! They're AMAZING. And even though they're healthier than a regular brownie, they still have plenty of favor! Trust me.